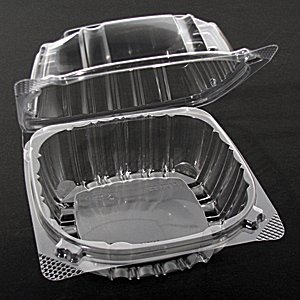 A stylish way to package your
5" pie candles.
(Please note that these clamshells
will fit crusts made with the Scottcrew's Own Crimped Edge Full 5" Crust Mold;
but do not fit wax crusts made with
Scottcrew's Own Sunburst Full 5" Crust Mold.)
4.25" - 5" square x 3.25
Replaces our C57HT1 which has been discontinued.
Price: $4.50

Qty Available: 10